Anything that you resent and strongly react to in another is also in you.
Eckhart Tolle is a New York Times best-selling author and spiritual teacher whose quotes about spirituality and life have earned him a cult like following.
In 2008, A New York Times writer called him "the most spiritual author in the nation". Later that year, Oprah Winfrey added Tolle's A New Earth: Awakening to Your Life's Purpose to her book club, describing it as "the most exciting thing I've ever done" as she explained the choice.
Related Posts: Rumi Quotes: 25 Sayings That Could Change Your Life
Osho Quotes: The 25 Best Sayings On Truth, Life & Love
Here are 20 of the absolute best quotes from Eckhart Tolle, to help inspire, enlightenment and lead you to harnessing the power of now.
1. Being must be felt. It can't be thought. – Eckhart Tolle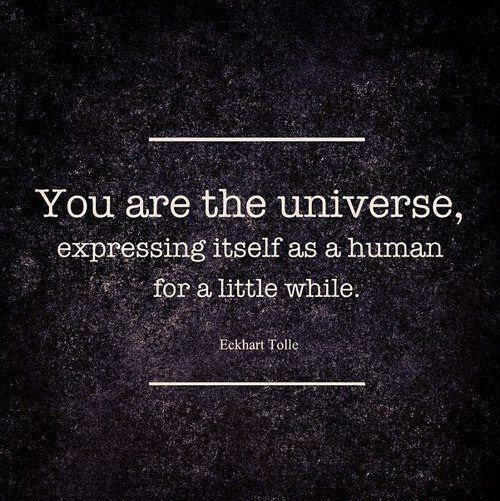 via: baddher0.tumblr.com
2. To love is to recognize yourself in another. – Eckhart Tolle
3. The past has no power over the present moment. – Eckhart Tolle
4. Life isn't as serious as the mind makes it out to be. – Eckhart Tolle
5. Life is the dancer and you are the dance. – Eckhart Tolle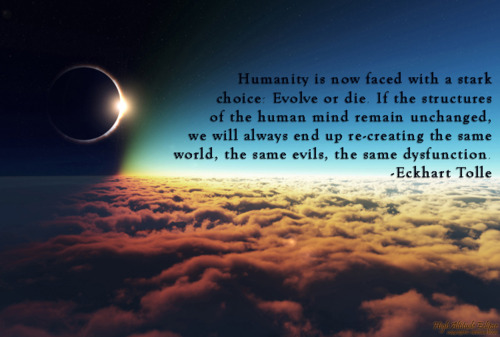 via: tumblr
6. Give up defining yourself — to yourself or to others. You won't die. You will come to life. And don't be concerned with how others define you. When they define you, they are limiting themselves, so it's their problem. Whenever you interact with people, don't be there primarily as a function or a role, but as the field of conscious Presence. – A New Earth: Awakening to Your Life's Purpose – Eckhart Tolle
7. You can only lose something that you have, but you cannot lose something that you are. – A New Earth: Awakening to Your Life's Purpose – Eckhart Tolle
8. Whatever the present moment contains, accept it as if you had chosen it. – Eckhart Tolle
9. Life will give you whatever experience is most helpful for the evolution of your consciousness. How do you know this is the experience you need? Because this is the experience you are having at the moment. – Eckhart Tolle
10. Anything that you resent and strongly react to in another is also in you. – Eckhart Tolle