Michael Jordan turns 53 today, and although he's long since retired and been inducted into the basketball hall of fame, he might be more successful than ever.
With a net worth of a billion dollars, and a litany of accomplishments that have yet to be broken, that doesn't seem likely to change. In fact, how can you argue he isn't the greatest player of all-time, especially with a resume that includes:
6 NBA Championships
14 All-star appearances – 3 as MVP
5x Season MVP
6x Finals MVP
10x Scoring leader
The list goes on and on.
So, today, we've collected some of our absolute favorite quotes on everything from dealing with success, failure, and loss to being a team player and leader. Pretty much everything MJ did so effortlessly on and off the basketball court.
1.On the secret to success:
I've missed more than 9000 shots in my career. I've lost almost 300 games. 26 times, I've been trusted to take the game winning shot and missed. I've failed over and over and over again in my life. And that is why I succeed. – Michael Jordan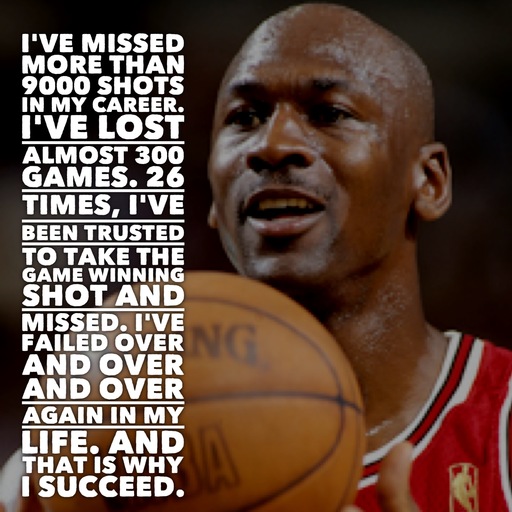 2. On discipline:
I've always believed that if you put in the work, the results will come. I don't do things half-heartedly. Because I know if I do, then I can expect half-hearted results. – Michael Jordan
3. On Success:
To be successful you have to be selfish, or else you never achieve. And once you get to your highest level, then you have to be unselfish. Stay reachable. Stay in touch. Don't isolate. – Michael Jordan
4. On dealing with negative situations:
Always turn a negative situation into a positive situation. – Michael Jordan
5. On accepting failure:
I can accept failure, everyone fails at something. But I can't accept not trying. – Michael Jordan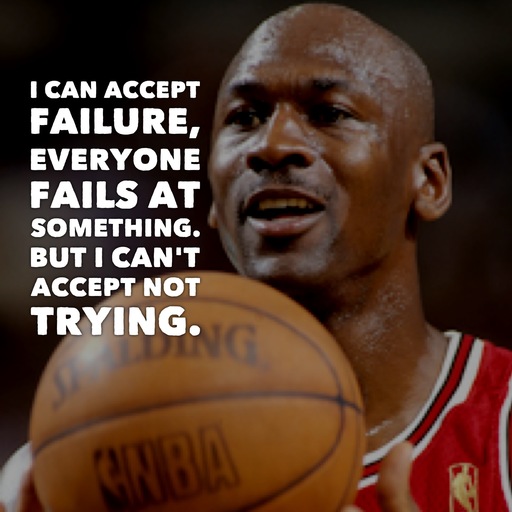 6. On the secret to success:
I play to win, whether during practice or a real game. And I will not let anything get in the way of me and my competitive enthusiasm to win. – Michael Jordan
7. On not listening to negativity:
If you accept the expectations of others, especially negative ones, then you never will change the outcome. – Michael Jordan
8. On the power of positive thinking:
When you think about the consequences you always think of a negative result. – Michael Jordan
9. On what teamwork really means:
There are plenty of teams in every sport that have great players and never win titles. Most of the time, those players aren't willing to sacrifice for the greater good of the team. The funny thing is, in the end, their unwillingness to sacrifice only makes individual goals more difficult to achieve. One thing I believe to the fullest is that if you think and achieve as a team, the individual accolades will take care of themselves. Talent wins games, but teamwork and intelligence win championships. – Michael Jordan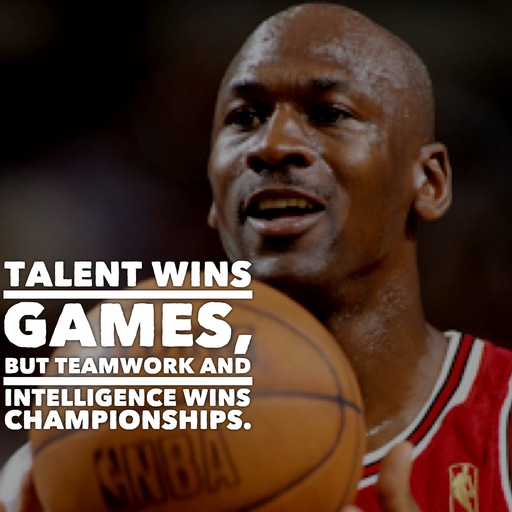 10. On obstacles
Obstacles don't have to stop you. If you run into a wall, don't turn around and give up. Figure out how to climb it, go through it, or work around it. – Michael Jordan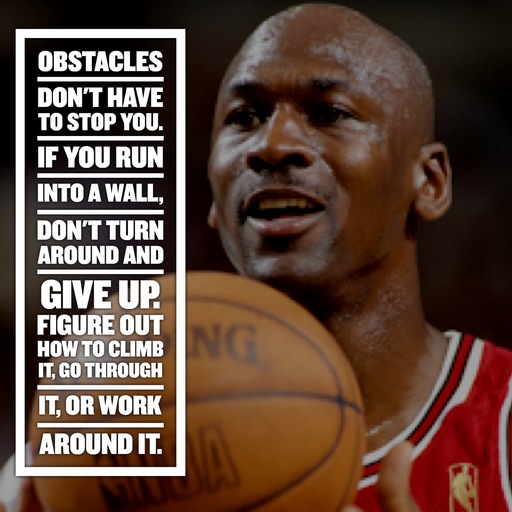 11. On accomplishing tasks
You have to expect things of yourself before you can do them. – Michael Jordan
12. On strengths:
My attitude is that if you push me towards something that you think is a weakness, then I will turn that perceived weakness into a strength. – Michael Jordan
13. On working hard:
I've always believed that if you put in the work, the results will come. – Michael Jordan
14. On role models:
I never thought a role model should be negative. – Michael Jordan
15. On getting things done:
Some people want it to happen, some wish it would happen, others make it happen. – Michael Jordan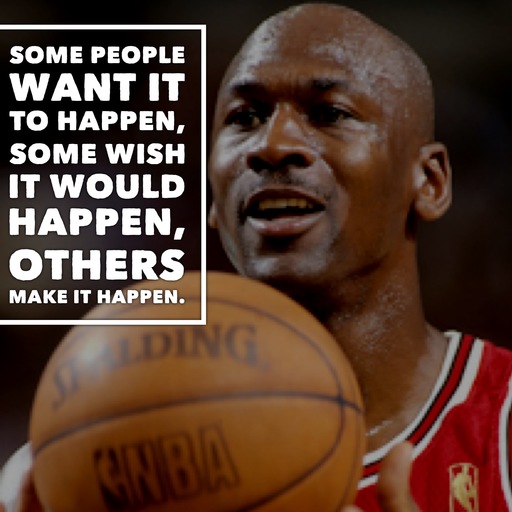 16. On fear:
I know fear is an obstacle for some people, but it is an illusion to me. . .Failure always made me try harder next time. – Michael Jordan
17. On heroes:
My heroes are and were my parents. I can't see having anyone else as my heroes. – Michael Jordan
18. On dedication:
The game is my wife. It demands loyalty and responsibility, and it gives me back fulfillment and peace. – Michael Jordan
19. On the power of now:
Live the moment for the moment. – Michael Jordan
20. On putting the team on your shoulders:
There is no "I" in team, but there is in team. – Michael Jordan
[WPGP gif_id="1469″ width="600″]
Any of your favorite Michael Jordan quotes we may have missed? Let us know in the comments.