Drake is arguably one of the best songwriters and rappers ever. Since debuting in 2006, he's been on an incredible run that now includes his first number 1 single.
Drake has released four studio albums, five iconic mixtapes, seventy-seven singles and thirty-six music videos(so far). The scary thing is: his careers isn't close to being done.
Below, we've put together our list of the best drake songs of all-time, so hold on, we're coming home.
The 55 Best Drake Songs of All-Time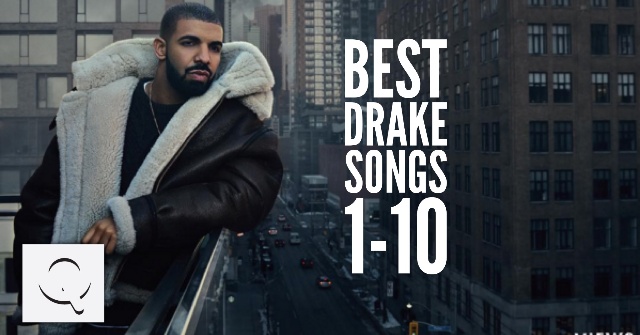 1. Drake f/ Kanye West, Lil Wayne, and Eminem "Forever"
Album: More Than a Game Soundtrack
Producer: Boi-1da
2. Drake "Hotline Bling"
Album: VIEWS
Producer: Nineteen85
3. Drake "One Dance"
Album: VIEWS
Producer: Nineteen85, Noah "40" Shebib, Wizkid
4. Drake "Started From the Bottom"
Album: Nothing Was the Same
Producer: Mike Zombie
5. Drake f/ Rihanna "Take Care"
Album: Take Care
Producer: Jamie xx, Noah "40" Shebib
6. Drake "Best I Ever Had"
Album: So Far Gone
Producer: Boi-1da
7. Drake "Marvins Room"
Album: Take Care
Producer: Noah "40" Shebib
8. Drake "Worst Behavior"
Album: Nothing Was the Same
Producer: DJ Dahi
9. Drake f/ Lil Wayne "HYFR"
Album: Take Care
Producer: T-Minus
<!--nextpage-->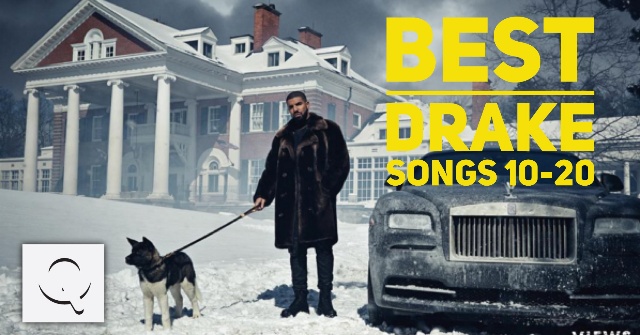 10. Drake f/ Lil Wayne "The Motto"
Album: Take Care
Producer: T-Minus
11. Drake "0 to 100/The Catch Up"
Album: N/A
Producer: Boi-1da, Frank Dukes, Nineteen85, Noah "40" Shebib
12. Drake f/ Majid Jordan "Hold On, We're Going Home"
Album: Nothing Was the Same
Producer: Nineteen85, Majid Jordan, Noah "40" Shebib
13. Drake "Over"
Album: Thank Me Later
Producer: Boi-1da, Al-Khaaliq
14. Drake "Headlines"
Album: Take Care
Producer: Boi-1da, Noah "40" Shebib
15. DJ Khaled f/ Drake, Rick Ross, and Lil Wayne "I'm On One"
Album: We the Best Forever
Producer: T-Minus, Nikhil Seetharam, Noah "40" Shebib
16. Drake "Know Yourself"
Album: If You're Reading This It's Too Late
Producer: Boi-1da, Vinylz, Syk Sense
17. Drake "Find Your Love"
Album: Thank Me Later
Producer: Kanye West
18. Drake (Feat. Lil Wayne, Rick Ross) "She Will"
Album: Griffin
Producer: T-Minus
19. Nicki Minaj f/ Drake and Lil Wayne "Truffle Butter"
Album: The Pinkprint
Producer: Nineteen85
<!--nextpage-->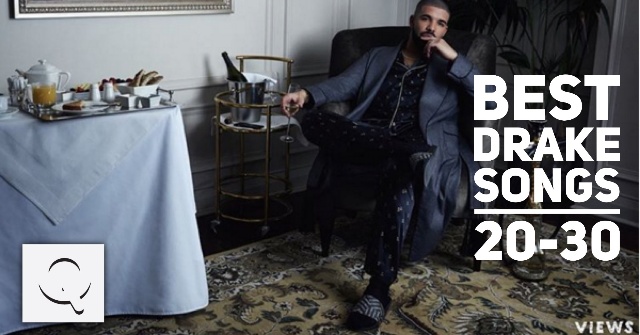 20. Drake "Weston Road Flows"
Album: VIEWS
Producer: Noah "40" Shebib, Stwo
21. Drake f/ Soulja Boy "We Made It"
Album: N/A
Producer: Purp Dogg
22. Drake "Underground Kings"
Album: Take Care
Producer: T-Minus, Noah "40" Shebib
23. Drake f/ Bun B and Lil Wayne "Uptown"
Album: So Far Gone
Producer: Boi-1da, Arthur McArthur
24. Drake and Future "Jumpman"
Album: What a Time to Be Alive
Producer: Metro Boomin
25. Drake f/ Lil Wayne "Ignant Shit"
Album: So Far Gone
Producer: Just Blaze, Eric Hudson
26. Drake "Draft Day"
Album: N/A
Producer: The Fam, Boi-1da
27. Drake f/ Lil Wayne "Miss Me"
Album: Thank Me Later
Producer: Noah "40" Shebib, Boi-1da
28. French Montana f/ Rick Ross, Drake, and Lil Wayne "Pop That"
Album: Excuse My French
Producer: Lee on the Beats
29. Drake "Trophies"
Album: Young Money: Rise of an Empire
Producer: Hit-Boy, Noah "40" Shebib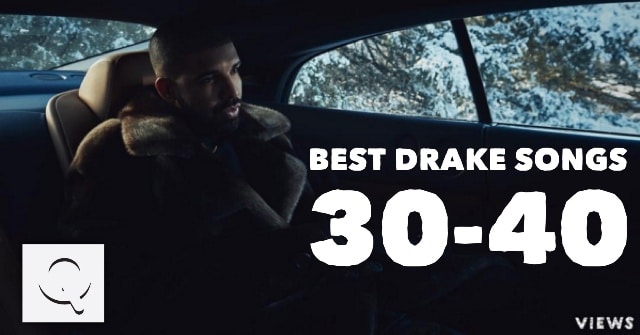 30. Drake f/Jay-Z "Poundcake/Paris Morton Music"
Album: Nothing Was The Same
Producer: Boi 1da, Jordan Evans
31. Drake f/ Trey Songz and Lil Wayne "Successful"
Album: So Far Gone
Producer: Noah "40" Shebib
32. Drake "Energy"
Album: If You're Reading This It's Too Late
Producer: Boi-1da, OB O'Brien
33. Drake f/ Jay-Z "Light Up"
Album: Thank Me Later
Producer: Noah "40" Shebib, Tone Mason
34. Drake "Dreams Money Can Buy"
Album: N/A
Producer: Noah "40" Shebib
35. Drake "Fear"
Album: So Far Gone
Producer: DJ Khalil
36. Drake "Cameras"
Album: Take Care
Producer: Noah "40" Shebib, Drake
37. Drake "9am in Dallas"
Album: N/A
Producer: Boi-1da
38. Drake "Wu-Tang Forever"
Album: Nothing Was the Same
Producer: Noah "40" Shebib
39. Drake f/ Rick Ross "Lord Knows"
Album: Take Care
Producer: Just Blaze
40. Drake "Over My Dead Body"
Album: Take Care
Producer: Noah "40" Shebib
41. Drake "Look What You've Done"
Album: Take Care
Producer: Chase N. Cashe, Noah "40" Shebib
42. Drake f/ The Weeknd "Crew Love"
Album: Take Care
Producer: Illangelo, Noah "40" Shebib, The Weeknd
43. Drake "Housatlantavegas"
Album: So Far Gone
Producer: Noah "40" Shebib
44. Drake f/ The Weeknd "The Ride"
Album: Take Care
Producer: Doc McKinney, The Weeknd
45. Lil Wayne f/ Drake "Believe Me"
Album: N/A
Producer: Vinylz, Boi-1da
46. Drake f/ Nicki Minaj "Up All Night"
Album: Thank Me Later
Producer: Boi-1da, Matthew Burnett
47. Drake "Say What's Real"
Album: So Far Gone
Producer: Kanye West
48. Drake "Club Paradise"
Album: N/A
Producer: Noah "40" Shebib
49. Drake "Too Much"
Album: Nothing Was the Same
Producer: Nineteen85, Sampha
50. Drake "5am in Toronto"
Album: N/A
Producer: Boi-1da, Vinylz, Nikhil Seetharam
51. Rick Ross f/ Drake and French Montana "Stay Schemin"
Album: Rich Forever
Producer: The Beat Bully
52. Drake "Back to Back"
Album: N/A
Producer: Daxz
53. Drake "Pop Style"
Album: VIEWS
Producer: Frank Dukes
54. Drake(ft. Trey Songz) "Replacement Girl"
Album: Comeback Season (2007)
Producer: Boi 1da, T-minus
55. Drake "City Is Mine"
Album: Comeback Season
Producer: Boi 1da
Related:
Images via: instagram.com/champagnepapi