W.C Fields was not only full of funny quotes and one liners, he also had a knack for making profound statements on life. In fact, some of our favorite quotes of all time are attributed to him. Many of which are relevant almost 70 years after his death.
Having grown up in a family of seven with a father he routinely butted heads with, he also knew how to stand out in a crowd. After leaving home at the age of eleven, he spent the next few years becoming an expert juggler and pool player while taking odd jobs to support himself. By the age of thirteen he would be offered his first role as an entertainer in an amusement park in Norristown, PA.
By nineteen he was officially a comedian booking gigs in cities across America. He would soon catapult to stardom starring in thirty-seven films over his career. When asked why he chose a career in comedy he replied:
"If I can make them laugh and through that laughter make this old world seem just a little brighter, then I am satisfied."
– W.C. Fields
And he did.
Below, we've collected 23 of our favorite W.C Fields quotes to make your day just a little bit brighter.
23 Best W.C. Fields Quotes Of All Time
On Proper Cooking Technique:
1) "I cook with wine, sometimes I even add it to the food."
On Talent:
2) "If you can't dazzle them with brilliance, baffle them with bullsh**."
On Sex:
3) "Some things are better than sex, and some are worse, but there's nothing exactly like it."
On Picking Battles:
4) "I don't have to attend every argument I'm invited to."
On Dealing With Criticism:
5) "It ain't what they call you, it's what you answer to."
On Wealth:
6) "A rich man is nothing but a poor man with money."
On Voting:
7) "I never vote for anyone. I always vote against."
On Lawyers:
8) "The only thing a lawyer won't question is the legitimacy of his mother."
On Success:
9) "If at first you don't succeed, try, try again. Then quit. There's no point in being a damn fool about it."
On The Key To Success:
10) "Attitude is more important than the past, than education, than money, than circumstances, than what people do or say. It is more important than appearance, giftedness, or skill."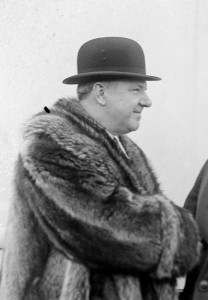 On Women:
11) "No doubt exists that all women are crazy; it's only a question of degree."
On Women, Again.
12) "Women are like elephants. I like to look at 'em, but I wouldn't want to own one."
On Younger Women:
13) "I'd rather have two girls at 21 each than one girl at 42."
On Dating:
14) "Never try to impress a woman, because if you do she'll expect you to keep up the standard for the rest of your life."
On Being Self Aware:
15) "I drink therefore I am."
On Sleep:
16) "Sleep – the most beautiful experience in life – except drink."
On Hate:
17) "I am free of all prejudices. I hate every one equally."
On Taking Candy From A Baby:
18) "It's morally wrong to allow a sucker to keep his money."
On Christmas:
19) "Christmas at my house is always at least six or seven times more pleasant than anywhere else. We start drinking early. And while everyone else is seeing only one Santa Claus, we'll be seeing six or seven."
On Men's Rights:
20) "A man's got to believe in something. I believe I'll have another drink."
On Drinking Alone:
21) "A woman drove me to drink and I didn't even have the decency to thank her."
On Hangovers:
22) "Back in my rummy days, I would tremble and shake for hours upon arising. It was the only exercise I got."
On Getting Through The Day:
23) "Start every day off with a smile and get it over with."
Have any W.C Fields Quotes we might have missed? Let us know in the comments!