Chelsea Handler is the undisputed queen of late night comedy. With a net worth of approx. 35 million and several New York Times bestsellers under her belt, it's clear she's on an enviable comedic run.
Even though her next book Fifty Shades of Chartreuse: This time it's personal, isn't coming out until later next year – it's sure to be a hit as well. Chelsea is the chief of hot, drunk blondes. Her brand of humor is obnoxious, no bullsh**/no shame, and has the self-deprecating quality comes naturally from being a Jewish girl who grew up in New Jersey.
After years of doing stand-up, and starring on her late night talk show on E!, Chelsea Lately, Chelsea has recently stepped up her game. Not only has she taken over Conan O'Brien's (old, unused) studio, but she has also started her own production company, and helped launch the careers of other comedians, like Whitney Cummings.
Not only is she one to the funniest women on TV, she is definitely one of the funniest people. Her jokes about her drinking, sexual mishaps and family are either relatable or so outlandish that they can't not be hilarious.
Below, are what we consider the most hilariously honest quotes she's ever said:
Related comedians: George Carlin, Ellen Degeneres
25 Hilariously Honest Chelsea Handler Quotes That Prove She's The Queen of Comedy
1. On alcohol:
"I don't like the word 'alcoholic'. I like to think of myself as an advanced drinker." – Chelsea Handler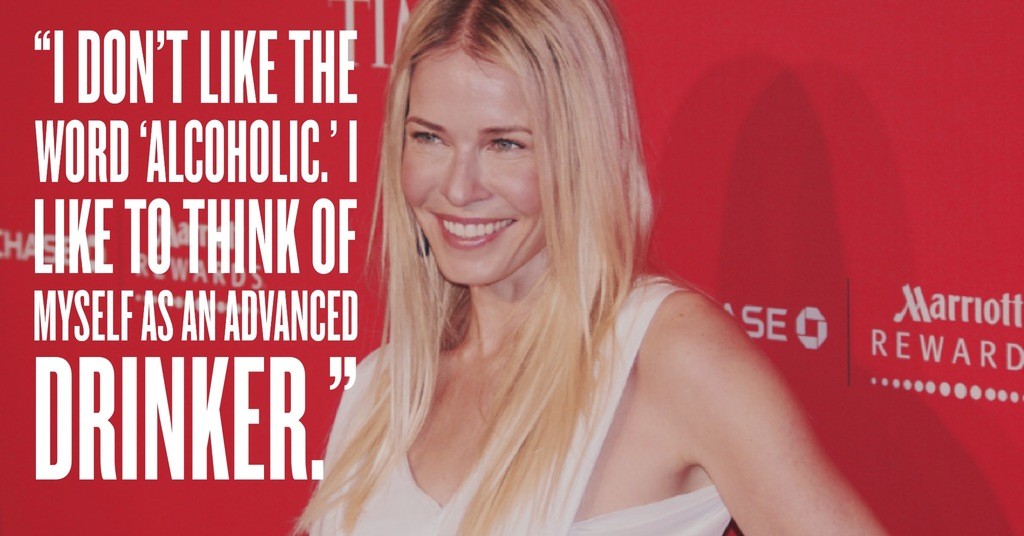 2. On drinking:
"You know you're a hot mess when the only person buying you drinks all night is yourself." – Chelsea Handler
3. On honesty:
"Just be honest with who you are and if you don't and end with any friends, good for you." – Chelsea Handler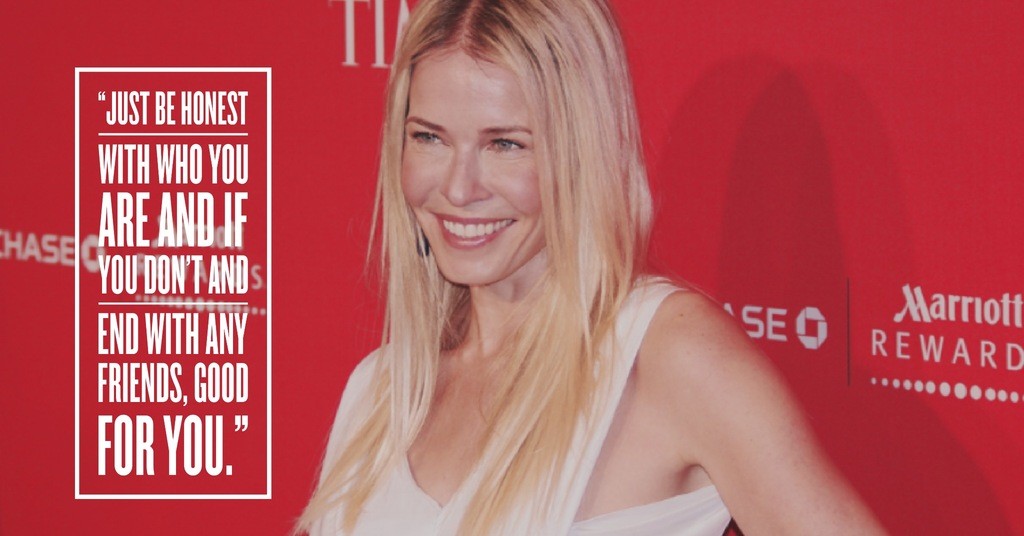 4. On the importance of laughing:
"Laugh loudly, laugh often, and most important, laugh at yourself." – Chelsea Handler
5. On People:
"I dislike so many things….and people." – Chelsea Handler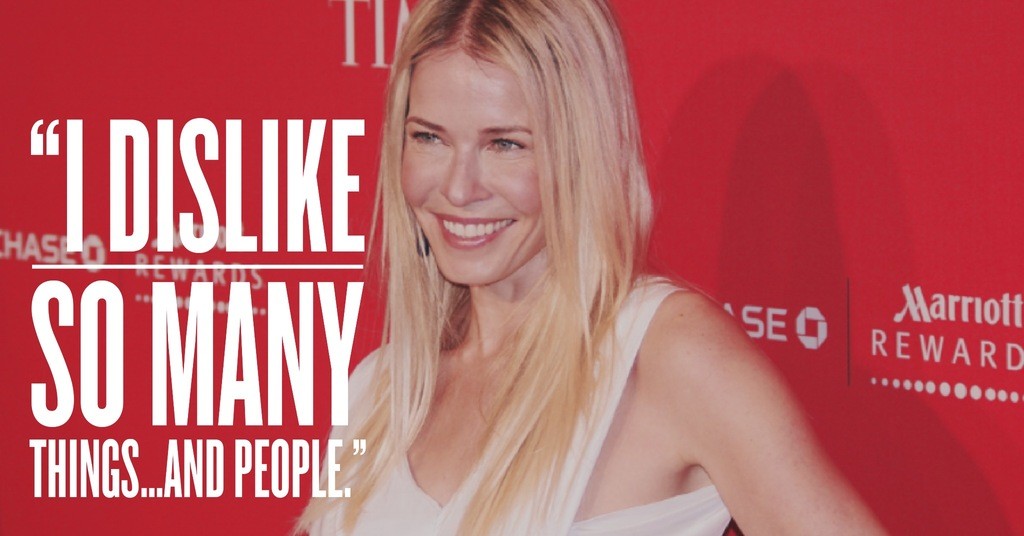 7. On Porn:
"The reason I watch porn is for their erotic locales, intricate story lines and cliffhangers." – Chelsea Handler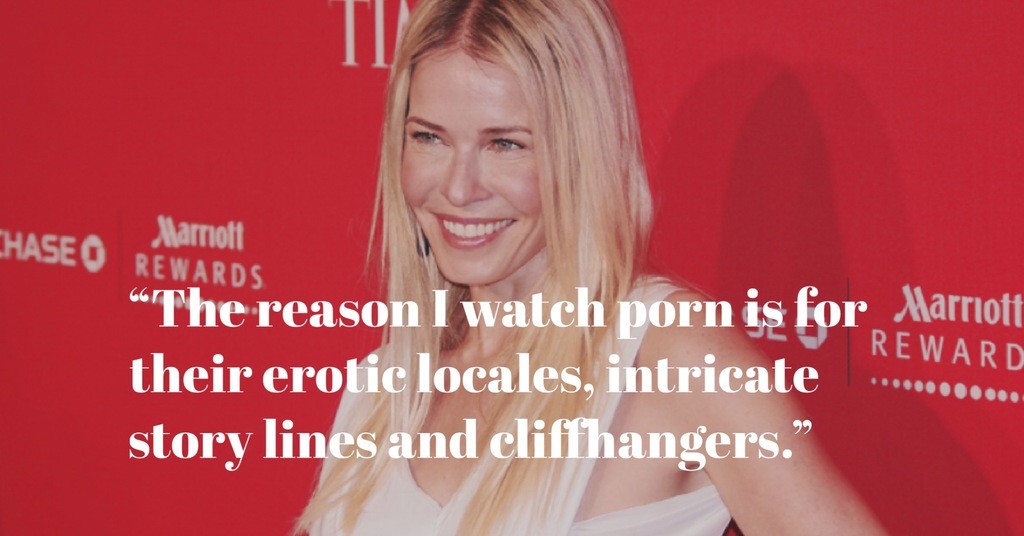 8. On Vodka:
"When life hands you lemons, make lemonade with vodka." – Chelsea Handler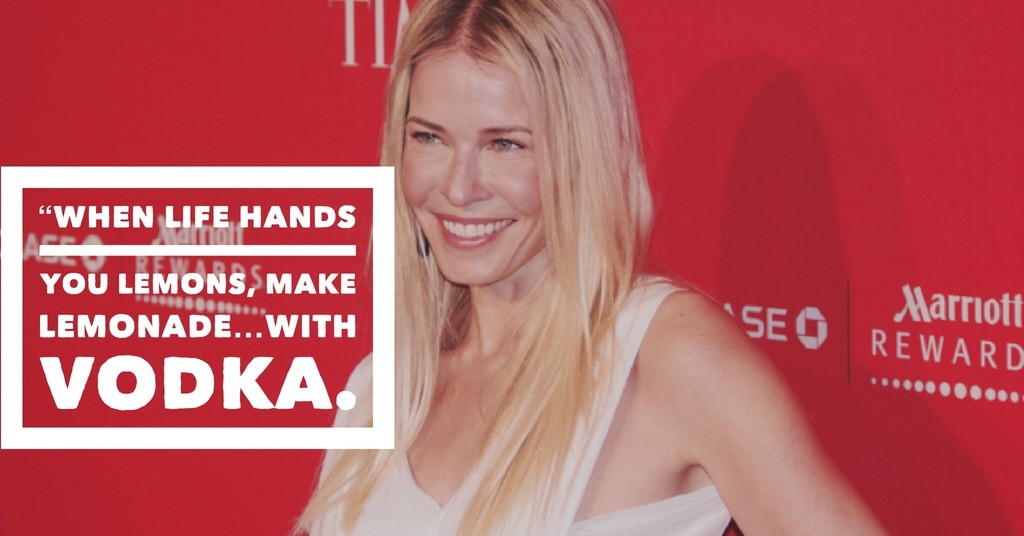 9. On redheads:
"Along with the 97 percent of women who can see, I have never been a fan of redheaded men." – Chelsea Handler
10. On one night stands:
"Men don't realize that if we're sleeping with them on the first date, we're probably not interested in seeing them again either." – Chelsea Handler
11. On speaking up:
"Always speak your mind, and be bold, and be obnoxious and do whatever you want and don't let anyone tell you to stop it." – Chelsea Handler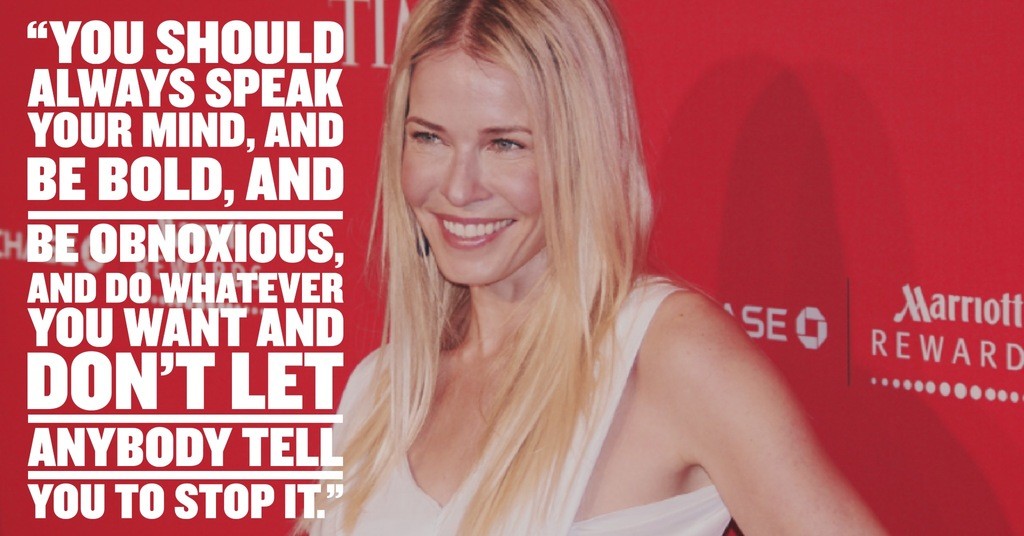 12. On Trust:
"There are two kinds of people I don't trust: people who don't drink and people who collect stickers." ― My Horizontal Life: A Collection of One-Night Stands – Chelsea Handler
13. On Hangovers:
"I work better on a hangover actually." – Chelsea Handler
14. On Kids:
"When I ever am around kids, it's always a reminder not to have them." – Chelsea Handler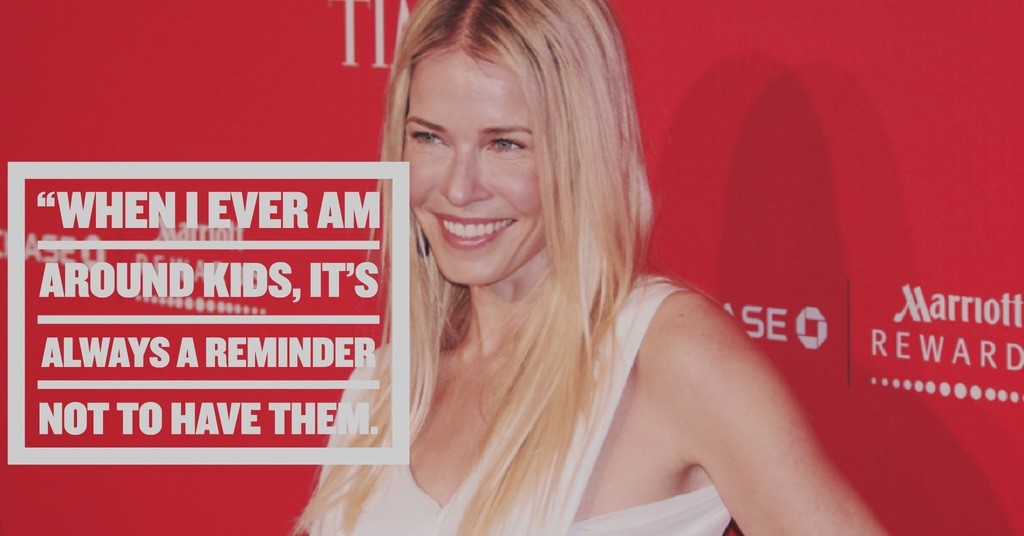 15. On speaking your mind
"You should always speak your mind, and be bold, and be obnoxious, and do whatever you want and don't let anybody tell you to stop it." – Chelsea Handler
16. On telling the truth:
"My tendency to make up stories and lie compulsively for the sake of my own amusement takes up a good portion of my day and provides me with a peace of mind not easily attainable in this economic climate." – Chelsea Handler
17. On pain:
"Have you ever experienced a pain so sharp in your heart that it's all you can do to take a breath? It's a pain you wouldn't wish on your worst enemy; you wouldn't want to pass it on to anyone else for fear he or she might not be able to bear it. It's the pain of being betrayed by a person with whom you've fallen in love. It's not as serious as death, but it feels a whole lot like it, and as I've come to learn, pain is pain any way you slice it." – Chelsea Handler
18. On first dates:
"I went out with a guy who once told me I didn't need to drink to make myself more fun to be around. I told him, I'm drinking so that you're more fun to be around." – Chelsea Handler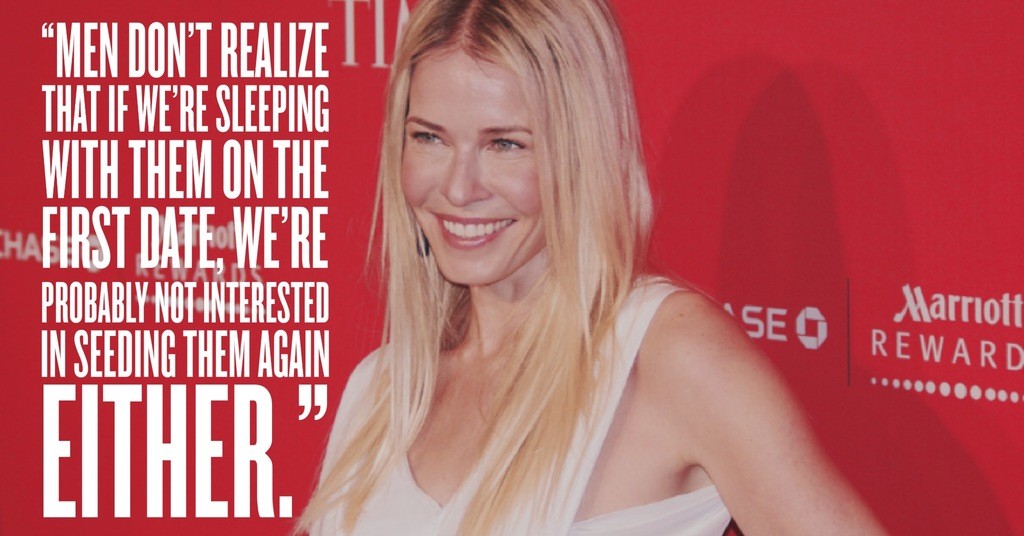 20. On friendship:
"I never say the things I really want to. If I did, I'd have no friends." – Chelsea Handler
21. On comedians:
"I'm a ridiculous person. If you take anything any comedian says seriously, then you're stupid." – Chelsea Handler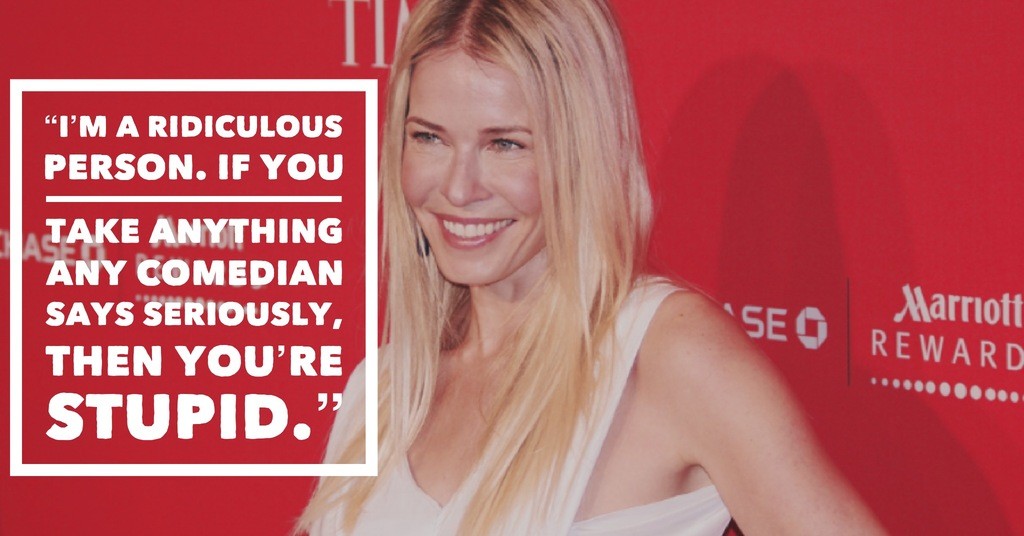 22. On weight:
"I look hot and, most of all, skinny. I love the day after throwing up. I felt like a feather." – Chelsea Handler
23. On Marriage: 
"It's not the concept of marriage I have a problem with. I'd like to get married too. A couple times. It's the actual wedding that pisses me off. "The problem is that everyone who gets married seems to think that they are the first person in the entire universe to do it and that the year leading up to the event revolves entirely around them. You have to throw them showers, bachelorette weekends, buy a bridesmaid dress, and then buy a ticket to some godforsaken town wherever they decide to drag you. If you're really unlucky, they'll ask you to recite a poem at their wedding. That's just what I want to do- monitor my drinking until I'm done with my public service announcement. And what do we get out of it, you ask? A dry piece of chicken and a roll in the hay with their hillbilly cousin. I could get that at home, thanks." – Chelsea Handler
24. And wedding shopping:
Then they have the audacity to go shopping and pick out their own gifts. I want to know who the first person was who said this was okay. After spending all that money on a bachelorette weekend, a shower, and often a flight across the country, they expect you to go to Williams Sonoma or Pottery Barn and do research? Then they send you a thank-you note applauding you for such a thoughtful gift. They're the one who picked it out! I always want to remind the person that absolutely no thought went into typing in a name and having a salad bowl come up." – Chelsea Handler
25. On sleeping around:
"I think we can all agree that sleeping around is a great way to meet people." – Chelsea Handler
header image via: David Shankbone
What are your favorite Chelsea Handler quotes? Let us know in the comments.