You have to be burning with an idea, or a problem, or a wrong that you want to right. If you're not passionate enough from the start, you'll never stick it out. – Steve Jobs
As an entrepreneur, the need for inspirational content is never lost on me. Whether it's quotes on social media or a speech on youtube, whatever it is that I can get my hands on I will use. Motivation is a difficult thing to keep hold of. One of my favorite sources of inspiration is usually the life stories of famous entrepreneurs. And one of my absolute favorites is the story of Ferruccio Lamborghini, whose Automobili Lambourghini turned 50 this year.
Most of you are familiar with Lamborghini and it's small line of supercars. Futuristic styling, Impossible speed and the ability to stop on a dime are all hallmarks of the brand. What is less publicized, however, is the inspiring story of how it all began.
Ferruccio Lamborghini was the son of grape farmers whose knowledge of mechanics led him to the manufacture of Tractors. As a successful businessman, he also had a healthy obsession with cars, of which he had a small collection of Ferrari's.
There was just one problem: he found the clutches weak.
When he complained to his friend Enzo Ferrari about the problem, he was told:
"Lamborghini, you may be able to drive a tractor but you will never be able to handle a Ferrari Properly."
In Italy, they say "insult is the mother of invention". When reflecting on that day, he would later say:
"This was the point when I finally decided to make a perfect car."
 In 1963,  Automobili Lamborghini was born. Inspired by a visit to bull fighting breeder Don Eduardo Miura, and his own astrological sign, the bull became an integral part of the brand's identity. In addition to it's logo, every model would be named after a famous bull. All models – except the countach – follow this long tradition.
By 2007, his small line of hand made sports cars was being driven by the rich and famous with annual sales peaking at 2580.
Today, Lamborghini represents quality and excellence in an extremely competitive industry.
Our business lessons from this story are to remain fearless, build for a niche, and never sacrifice quality. And of course, to not dismiss the criticism's of your customers. The following collection of quotes serve to strengthen those lessons. On Legacy:
1.On Legacy:
"People will talk about it for long after they have forgotten who won the race. " – Ferruccio Lamborghini
2. On Leadership:
"Leadership is a potent combination of strategy and character. But if you must be without one, be without the strategy." – Norman Schwarzkopf
3. On Creating A Beautiful Product:
"You are not your resume, you are your work." – Seth Godin
4. On Limits:
"One finds limits by pushing them." – Herbert Simon
5. On Avoiding The Crowd:
If you see a bandwagon, it's too late. – James Goldsmith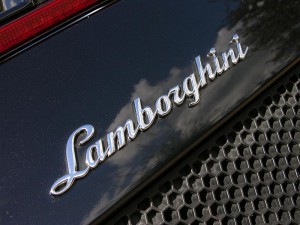 6. On Getting It Right:
"You only have to do a very few things right in your life so long as you don't do too many things wrong." – Warren Buffett
7. On Work:
"The trick is in what one emphasizes. We either make ourselves miserable, or we make ourselves strong. The amount of work is the same." – Carlos Castaneda
8. On Enthusiasm:
"The great accomplishments of man have resulted from the transmission of ideas of enthusiasm." – Thomas J. Watson
9. On Moving Forward:
"Even if you are on the right track, You'll get run over if you just sit there." – Will Rogers
10. On Achievement:
You must either modify your dreams or magnify your skills. – Jim Rohn
As a bonus we've included this clip from the Lamborghini Museum. Enjoy.
Happy Birthday Lamborghini!
Do you have any business quotes or leaders you want us to focus on? let us know in the comments.
header image via Automobili Lamborghini S.p.A., PRESS DATABASE