Today's Quote of the day is a classic provided by Abraham Lincoln.
"And in the end, it's not the years in your life that count. It's the life in your years." — Abraham Lincoln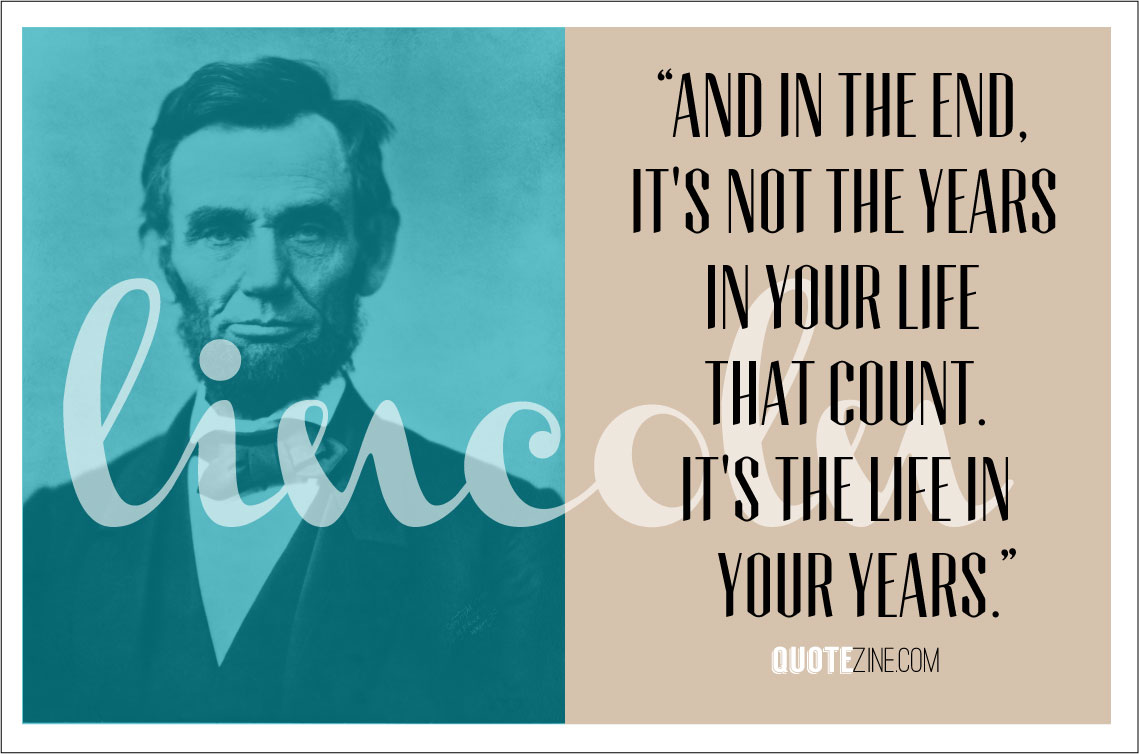 If you have any funny, motivational or romantic picture quotes you want to share with us, send us an email or reply in the comments.
Enjoy!