Jennifer Lawrence is on top of the world again. The latest installment of the wildly popular Hunger Games series is currently taking the box office by storm, according to the studio's Sunday report.
The Hunger Games: Mockingjay-Part 1 made $275 million dollars it's opening weekend with $123 million in North America, and $152 million coming from theatres around the world. Not too shabby when you consider that both Mockingjay – Part 1 and Mockingjay – Part 2, cost approximately$250 million to make. That also officially makes it the biggest box-office opening of the year. It's no wonder the films we're split with the next installment due sometime next year.
To celebrate the return of Katniss Everdeen, we've compiled a list of the most inspirational Mockingjay quotes we could find.
20 Kicka** Quotes From The Hunger Games: Mockingjay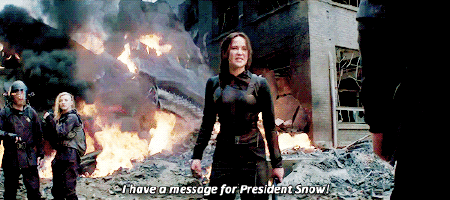 1) "You love me. Real or not real?"  I tell him, "Real."
2) "It takes ten times as long to put yourself back together as it does to fall apart."
3) "Well, don't expect us to be too impressed. We just saw Finnick Odair in his underwear."
4) "You're still trying to protect me. Real or not real," he whispers.
"Real," I answer. "Because that's what you and I do, protect each other."
5) "Fire is catching! And if we burn, you burn with us!"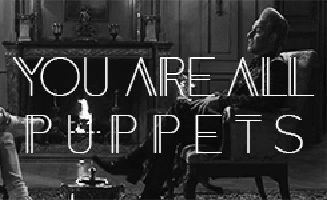 6) "I must have loved you a lot."
7) "You're a painter. You're a baker. You like to sleep with the windows open. You never take sugar in your tea. And you always double-knot your shoelaces."
8) "Some walks you have to take alone."
9) "I clench his hands to the point of pain. "Stay with me."
His pupils contract to pinpoints, dialate again rapidly, and then return to something resembling normalcy. "Always," he murmurs."
10 )"Ally." Peeta says the words slowly, tasting it. "Friend. Lover. Victor. Enemy. Fiancee. Target. Mutt. Neighbor. Hunter. Tribute. Ally. I'll add it to the list of words I use to try to figure you out. The problem is, I can't tell what's real anymore, and what's made up."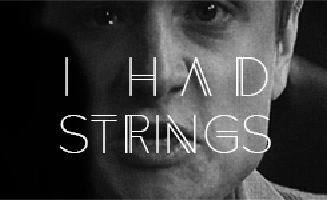 11) "There are much worse games to play."
12) "Sometimes when I'm alone, I take the pearl from where it lives in my pocket and try to remember the boy with the bread, the strong arms that warded off nightmares on the train, the kisses in the arena."
13) "Are you, are you coming to the tree?
Wear a necklace of rope, side by side with me.
Strange things did happen here.
No stranger would let it be if we met up
At midnight in the hanging tree."
14) "Technically, I am unarmed. But no one should ever underestimate the harm that fingernails can do. Especially if the target is unprepared."
15) "I drag myself out of nightmares each morning and find there's no relief in waking."
16) "I think….you still have no idea. The effect you can have."
17) "Closing my eyes doesn't help. Fire burns brighter in the darkness."
18) "They'll either want to kill you, kiss you, or be you."
19) "I knew you'd kiss me."
"How?" I say. Because I didn't know myself.
"Because I am in pain," He say's. "That's the only way I get your attention."
20) "There's a chance that the old Peeta, the one who loves you, is still inside. Trying to get back to you. Don't give up on him."
What are your thoughts? Are there any inspiring Mockingjay quotes we may have missed? Let us know in the comments.
image via lionsgate
gifs via giphy.com
More: